Best Gift for her
A MAKEOVER & PHOTOSHOOT

        THE ULTIMATE GIRLS DAY OUT!
A Vanity Fair style Photoshoot with Hair/Make up & Champagne!
She deserves a day of pampering on her own, or to celebrate her relationship with her loved ones! My promise is to take the most beautiful photographs she has ever seen of herself and share an experience with her mother/daughter/sister that they'll cherish for the rest of their lives!
       My favorite part is at the reveal when she'll get to see her incredible portraits for the first time… the power of those images are priceless!
One of my client said: "Thank you Edina! Your beauty session was a big part of my journey towards accepting and loving myself! What and incredible gift you have given me!"

 The $190 session fee includes:
Pre-Consultation
Professional Hair and Makeup Artistry
2-3 hour Studio Portrait Session
BONUS
* With a collection order, I'll include a stunning 8×10 acrylic block complimentary (Valued at $299)
*Additional Hair & Make up is $90
Wall arts and Digital files are purchased separately!
This is, without a doubt, one of the most thoughtful and most unique gifts you could ever give her this Holiday Season!
Why?
Because I believe that
– every woman deserves a day of pampering, LOOKING & FEELING BEAUTIFUL!
– every woman deserves to have gorgeous images of herself, which SHE LOVES & SHE'S PROUD OF! 
-every woman needs to EXIST IN PHOTOGRAPHS for her children and for the people she loves!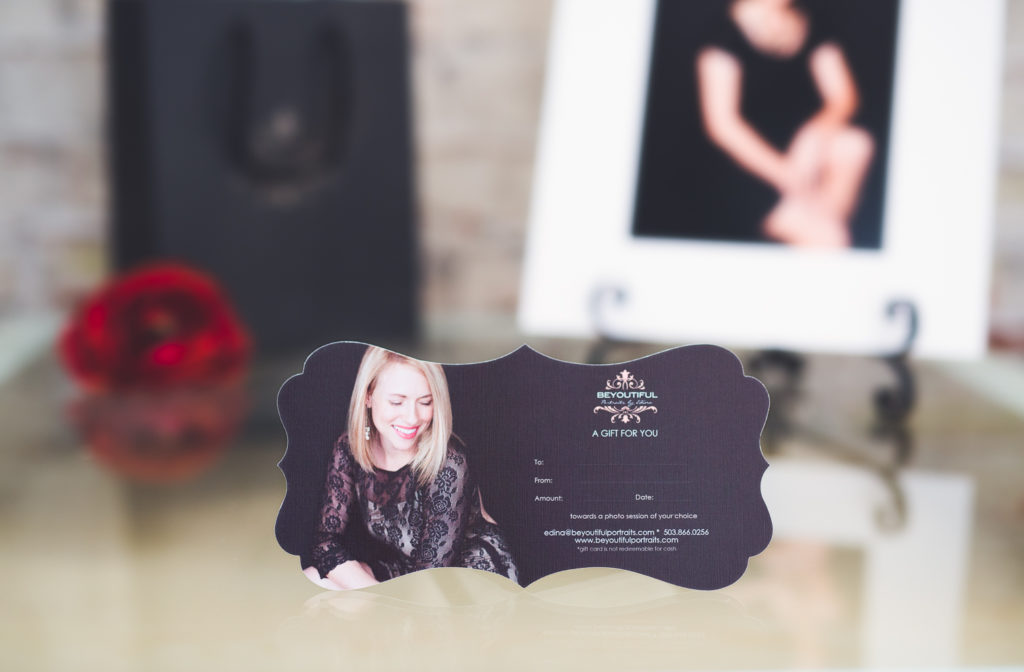 Gift Certificate is available for any dollar amount and will be hand delivered before Valentine's day in a beautiful gift wrap.
Contact me for more information:
Need more convincing?
Check out these behind the scene videos:
Mother-daughter photoshoot
Beauty shoot